MORTGAGE EXPERTS

Would you like to have a cheaper mortgage? We will handle dealing with banks so that you can improve your current mortgage or find one that suits your needs.


Given the high volume of transactions we manage with banks, we can get you the best possible deal for your mortgage on the market.
The best mortgage for you

Non-Resident
Mortgage
from 2.75% fixed rate over 20 years

Fixed
Mortgage
from 2.75% over 30 years

Variable
Euribor
mortgage from +0.10%

Mixed
Mortgage
from 2.25%

Selft-Built
Mortgage
financing for 100% of the construction and costs
Discover our products

Self-Build Mortgage
We are experts in mortgages for building your new home. Many families are loving life in a home built to their taste thanks to our support.
Purchase + Remodel Mortgage
We offer mortgage solutions for purchasing and remodelling a home with the best conditions.
100% Financing Mortgage
We finance 100% of the purchase price of your home.
90% Financing Mortgage
We offer mortgages for up to 90% of the purchase value with the best condition on the market, both fixed and variable interest rates.
Mortgage without Additional Services
A mortgage with unbeatable conditions and with no obligations to take out any other services during the repayment term.
Second Home Mortgage
We get the best mortgage to help you get a second home, with the same conditions as for a first home.
Non-resident Mortgage
We offer fixed-rate mortgages to clients residing outside Spain.
SERVICES FOR FOREIGNERS
At Fer & Co. we offer financial and legal advisory services to resident and non-resident foreigners who want to buy a home in Spain.
We are experts in negotiating mortgages for foreigners.
More information
WE VALUE YOUR TRUST IN OUR SERVICES

Charlène Boumard
One month ago
The whole process with Ferco was simple and streamlined, with constant communication. They answered all our questions, clearing up any doubts immediately and completely. They guided us through all the mortgage issues and documents, right up to signing with the notary. The process was quick and comfortable, so it was worth investing in their services.

Brenda Elizabeth Riesgo
One month ago
We can only thank the whole Fercogestion team, especially Fabiana. Great professionals who advised, guided and helped us so much throughout the process!! Thanks to their help, yesterday we signed the deed to our first home. We're so happy and thankful.

Eduardo Ferrara
One month ago
Everything was excellent. We got our mortgage through them five years ago and, from the start, they were very knowledgeable and trustworthy. And now we've refinanced through them, and it was just as simple, with great benefits.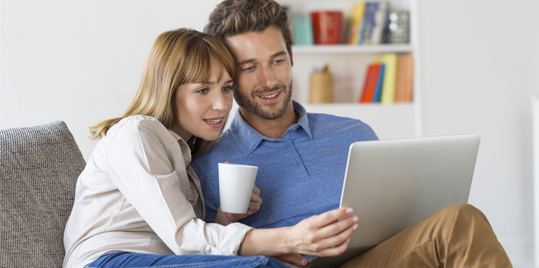 Want to find your perfect mortgage?
We'll guide you throughout the project
More information